Empowering futuremakers to drive positive change in our city
OVERVIEW
Social Leaders Programme (SLP) is a summer internship program and future talent platform hosted by Social Ventures Hong Kong (SVhk) and partnering social enterprises. By offering young professionals a chance to explore urban social issues and gain entrepreneurship skills on the field alongside a like-minded community, the program aims to empower futuremakers with the confidence to drive positive change in our city.
SVHK's ROLE
SVhk as a programme organiser and curator, working together with partner social ventures and projects to deliver internship opportunities and changemaker experiences.
HIGHLIGHTS / PARTNERSHIPS
SOCIAL LEADERS PROGRAMME 2021: THE CONFIDENCE TO CHANGE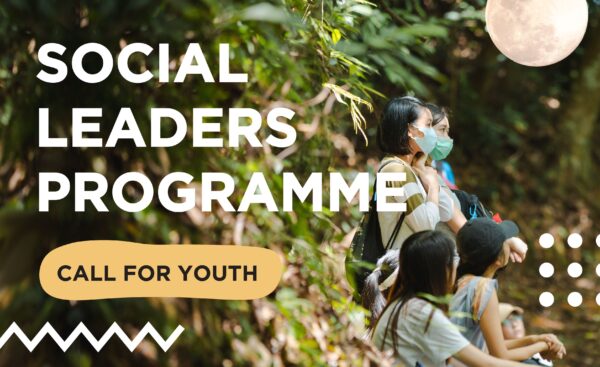 Find your confidence to CHANGE this summer. Join Social Leaders Programme (SLP) 2021 – a 2-month leadership and internship programme powered by @ Social Ventures Hong Kong and impact partners. Develop inner strength, cross-sector working experience, innovation expertise and an entrepreneurial spirit to reimagine new possibilities for the city. 
Application Deadline: May 14, 2021
Programme Date:  Jun 1- Aug 13, 2021
Programme booklet: SLP 2021 Programme Brochure
Enquiry: 6263 4157 / [email protected]
WHAT TO EXPECT:
Gain entrepreneurship skills and cross-sector working experience in solving urban social issues with leading social enterprises and startups

Pilot social innovation projects with a like-minded community of youth 

Discover purpose-driven career opportunities in the social innovation and corporate worlds
THE PROGRAMME:
Application Deadline: May 14. 2021
Interview Day: May 21, 2021
Programme: Jun 1 – Aug 13, 2021
4-day bootcamp, a 10-week internship placement held by impact partners, career workshops and group projects
Showcase: Late Aug, 2021
ELIGIBILITY:
Current local and overseas university students / within 2 years after graduation from bachelor studies
PARTICIPATING IMPACT PARTNERS:
Sponsor: Credit Suisse
IMPACT
"There is a special kind of magic at SVhk that makes us feel hopeful about the future"
– Enoch Suen, 2020
"SVhk taught me to think and do with the heart."
– Bryan Chung, 2019
"My internship at SVhk provided me with valuable hands-on experience and to dive deeper into one of the social startups that I was passionate about. From day one, Was given projects which allowed me to hone my practical skills and learned the business model in running a social enterprise which has prepared me well for my future career. One thing that I have valued most include, but not limited to, the nice and supportive working environment where are no boundaries during the meetings. I encourage anyone who wants to be change makers to join SLP!
– Karen Chung, UC Berkeley, SLP 2018