Work becomes more meaningful when you have a larger purpose.
OVERVIEW
Powered by DBS Foundation and curated by Social Ventures Hong Kong, DBS Business for Impact: Social Leaders Programme is a summer internship programme empowering futuremakers to make impactful changes. In this 8-week programme, interns will gain valuable on-the-job experience at leading social enterprises and learn how to run a commercially and socially viable business. Interns will also have the opportunity to work on their own impact projects with like-minded youth and receive mentorship guidance to foster innovative solutions in tackling critical social and environmental problems.
SVHK's ROLE
SVhk as a programme curator, working together with partner DBS Foundation and social enterprises to deliver internship opportunities and changemaker experiences.
HIGHLIGHTS / PARTNERSHIPS
APPLY NOW: https://forms.gle/Ua2W6bFL6x9RvcZcA
Application Deadline: Apr 18, 2022 (23:59)
Programme booklet: https://cutt.ly/4SJkFON
Enquiry: [email protected]
【 WHAT TO EXPECT 】
Develop Entrepreneurship: Work closely with the senior management and dedicated team of a leading social enterprise
Achieve More: Learn to balance the financial and social impact goals of a business
Embrace Change: Be surrounded by innovations and like-minded communities, and learn how to solve social and environmental problems in creative ways
Continue Your Journey: Discover purpose-driven career opportunities
【 THE PROGRAMME 】
Application Deadline: Apr 18, 2022
Interview Day: Apr 27, 2022 (Online)
Programme Period: Jun 20 – Late Aug, 2022
Allowance: $8600 (Upon completion of internship and programme activities)
> Bootcamp (Jun 20 – 24) – A 5-day bootcamp including workshops, field visits and conversations with professionals across sectors to understand current social issues and brainstorm possible solutions
> Internship (Jun 27 – Aug 12) – Each intern will be matched with a social enterprise for a 7-week internship (5-day work week). Please refer to the Programme Booklet (coming soon) for more information about the respective job descriptions and requirements.
> Impact Project (Jun 27 – Aug 12) – All interns will be divided into groups or an impact project to develop innovative solutions in addressing a specific social or environmental issue through research, interviews and pilot
> Showcase (Late Aug) – A celebration of the programme where interns will pitch their project ideas to a judging panel and share their learnings with guests
*Please note that the format/content of the programme could be subject to change due to unforeseen circumstances such as Covid-19.
【 APPLICATION 】
Read the programme booklet and apply online via submitting google form by Apr 18, 2022: https://forms.gle/Ua2W6bFL6x9RvcZcA
Shortlisted applicants will be invited to join the Interview Day on Apr 27, 2022
Final results will be announced in May
【 ELIGIBILITY 】
Current local/overseas university students or within 2 years after graduation from bachelor studies
Able to complete the entire programme and attend related activities during the programme period
Passionate about social change and making a positive impact!
【 PARTICIPATING SOCIAL ENTERPRISES】
Social Ventures Hong Kong – Community (Playtao Education, HATCH, Comm' On and other projects)
Social Ventures Hong Kong – Impact Lifestyle
Social Ventures Hong Kong – Impact Capital
Social Ventures Hong Kong – SONOVA
Powered by: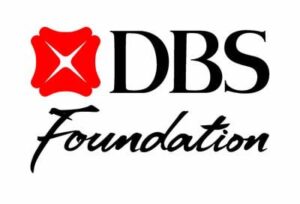 DBS Foundation focuses on building a more inclusive Asia by supporting social enterprises – businesses for good that solve complex social and environmental issues in a sustainable way. Learn more: https://www.dbs.com/foundation
IMPACT
"There is a special kind of magic at SVhk that makes us feel hopeful about the future"
– Enoch Suen, 2020
"SLP taught me to think and do with the heart."
– Bryan Chung, 2019
"My internship at SLP provided me with valuable hands-on experience and to dive deeper into one of the social startups that I was passionate about. From day one, Was given projects which allowed me to hone my practical skills and learned the business model in running a social enterprise which has prepared me well for my future career. One thing that I have valued most include, but not limited to, the nice and supportive working environment where are no boundaries during the meetings. I encourage anyone who wants to be change makers to join SLP!
– Karen Chung, UC Berkeley, SLP 2018